Lip Service
Trashed my own house party cuz nobody came
Hello and welcome to another edition of Gray Area, a newsletter about nothing and the somethings that fill the void. 
Life in quarantine feels duller every day, but I've been finding ways to conjure bits of joy (taking trips to the Starbucks drive-thru and ordering syrupy beverages). I tripped and busted my lip open the other day and it was the most interesting thing that's happened to me in two months. 
I woke up around 9 and stumbled into the bathroom, where I proceeded to lose my balance, trip, and smash my mouth on the sink. I kind of just let it happen. My legs tangled under me and I thought, "I guess I'm going to fall now." I probably could've braced myself and avoided this whole *gestures at giant upper lip* situation.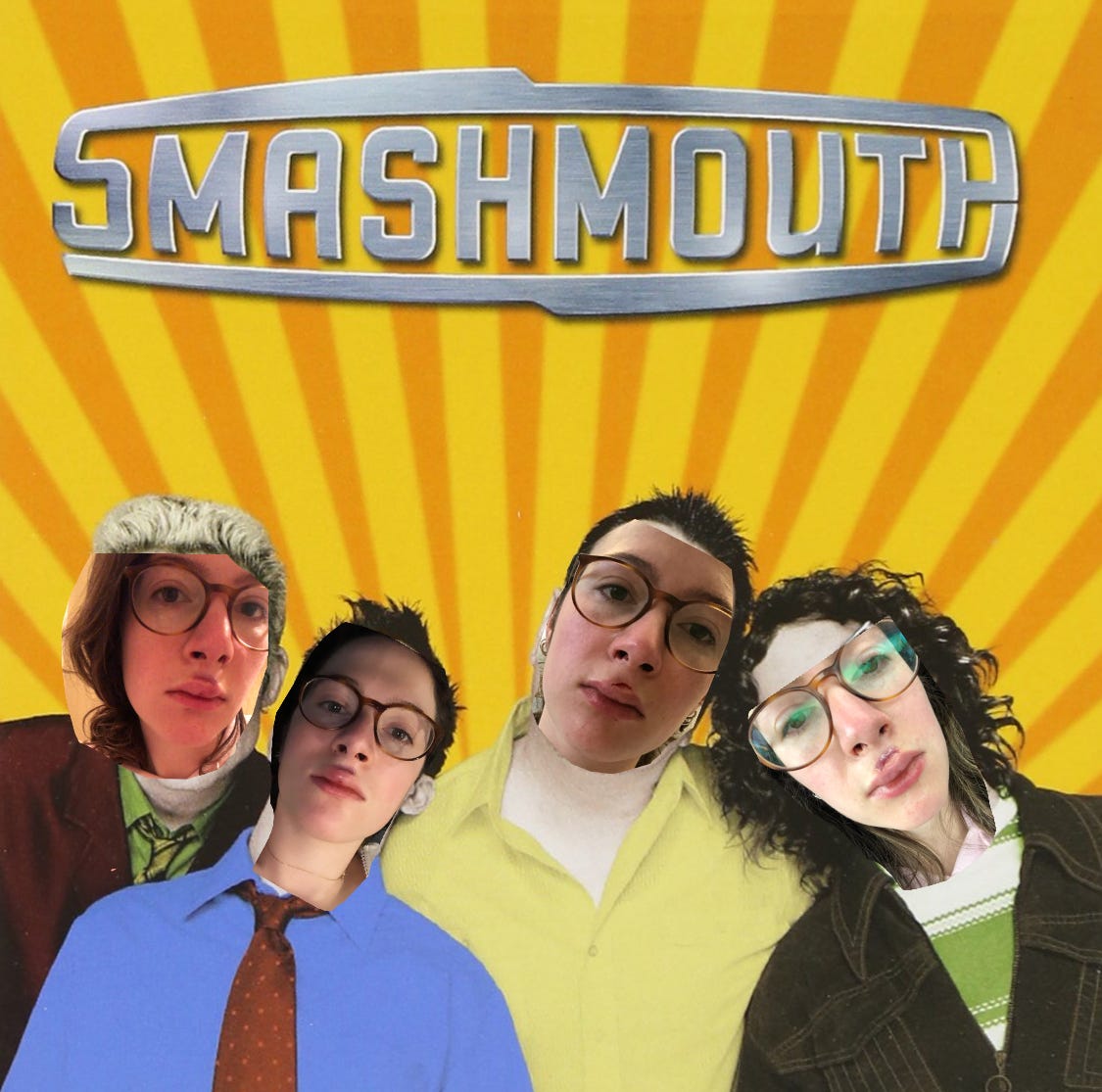 I don't know why I let myself fall. Maybe I assumed that the worst that would happen was a new bruise. Maybe I just resigned myself to fate. Maybe I wanted something to do (fall) or maybe I wanted to be dramatic ("Help, I fell!") It's also possible that I'm giving my reflexes way too much credit and the fall would've happened regardless. Anyway, there was a lot of blood and my upper lip tripled in size. 
A nice doctor glued my wound shut and made me watch a star-studded cover of Foo Fighters' "Learn To Fly" while she did it. Afterwards, I drank a "Grande Iced Caramel Cloud Macchiato With Skim Milk" from Starbucks. Psycho! At a quick glance, I could pass for a girl who broke quarantine for bootleg lip fillers. Chic!
Nothing
If nothing else, The Great Lip Accident Of 2020 has given me something tangible to complain about and a legitimate reason to be in a bad mood. I've redirected my anxiety from COVID-19 news to skin glue research. Instead of feverishly refreshing New York Times' Coronavirus updates, I've spent hours googling "how to eat with skin glue on lip" and "skin glue infection pictures" (I do not recommend this activity.) It's also given me more reason to take stock of my good fortune. 
Countless think pieces and essays have been written about Embracing Your Childhood During The Pandemic and Why Animal Crossing Hits Different In Quar. My aimless quarantine angst makes me feel less nostalgic and more like a grounded teenager. Of course we're all depressed, we can't do the things that make life worth living! Strangers flinch at our presence! We're all pariahs! I've been soundtracking my regression with early Blink-182, which does, in fact, hit different in quar.
Over the weekend, I "attended" a Zoom Emo Night "party," filled with other lucky sad people listening to the music that colored our adolescence. Most emo kids have always been fairly lucky and sad; It's a predominantly white subculture where a good chunk of the artists sing about their boring suburban hometowns. "Lucky and sad" seems to be the prevailing quarantine mood for non-essential workers, employed people, and those in good health.
Of Mice And Ambiguity
In The Ethics Of Ambiguity, Simone de Beauvoir asserts that the tragedy of human existence is in the desire to transcend our earthly conditions. Our internal freedom is crushed by our external world. We want to deny our nothingness in favor of a straightforward objective existence, but Beauvoir argues we must embrace the ambiguity. And to authentically access our freedom, she advises we engage in spontaneous projects with no absolute goal, an avenue to create meaning without external influence.
External factors are especially shitty right now.  It's hard to feel like you have any control over your life, but it's important to recognize that you never really did! Nobody knows what this virus is capable of or the extent of the damage it will have on our future. You also don't know if you're going to get hit by a bus tomorrow or trip and bust your lip open. We're all just plunging into the unknown, bro. *lights up joint*
The "spontaneous project" I've chosen is painting pictures of mice. This doesn't really qualify as a project in the Beauvoirean sense, but maybe the fact it doesn't means that it does? *takes drag of joint* The first mouse (my firstborn) was created by accident. I was trying to paint big anime eyes and decided they looked better as mouse ears. I've been painting these mice almost every day and sending them to friends via MiceMail™. For now, amusement is my project's sole purpose (Why is a mouse wearing high heels? Why NOT?)
For Beauvoir, "genuine freedom" is grounded in a concern for others and their freedoms. "One can reveal the world only on a basis revealed by other men. No project can be defined except by its interference with other projects," she writes. "Only the freedom of others keeps each one of us from hardening in the absurdity of facticity...Passion is converted to genuine freedom only if one destines his existence to other existences."
On that note, here are a few places helping provide relief to those impacted by Coronavirus. Donate if you can.
Some Things To Keep You Sane
My Precious Mice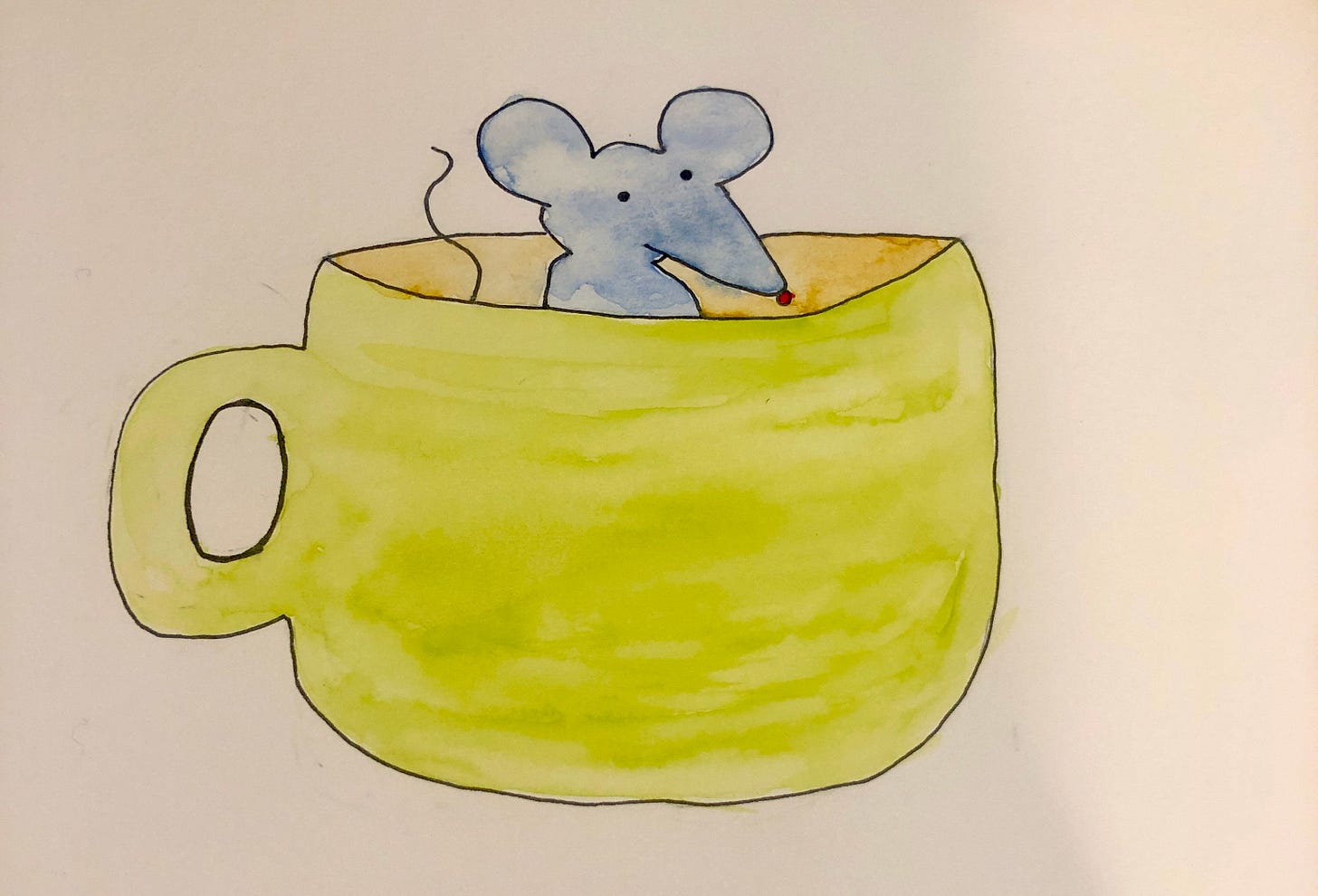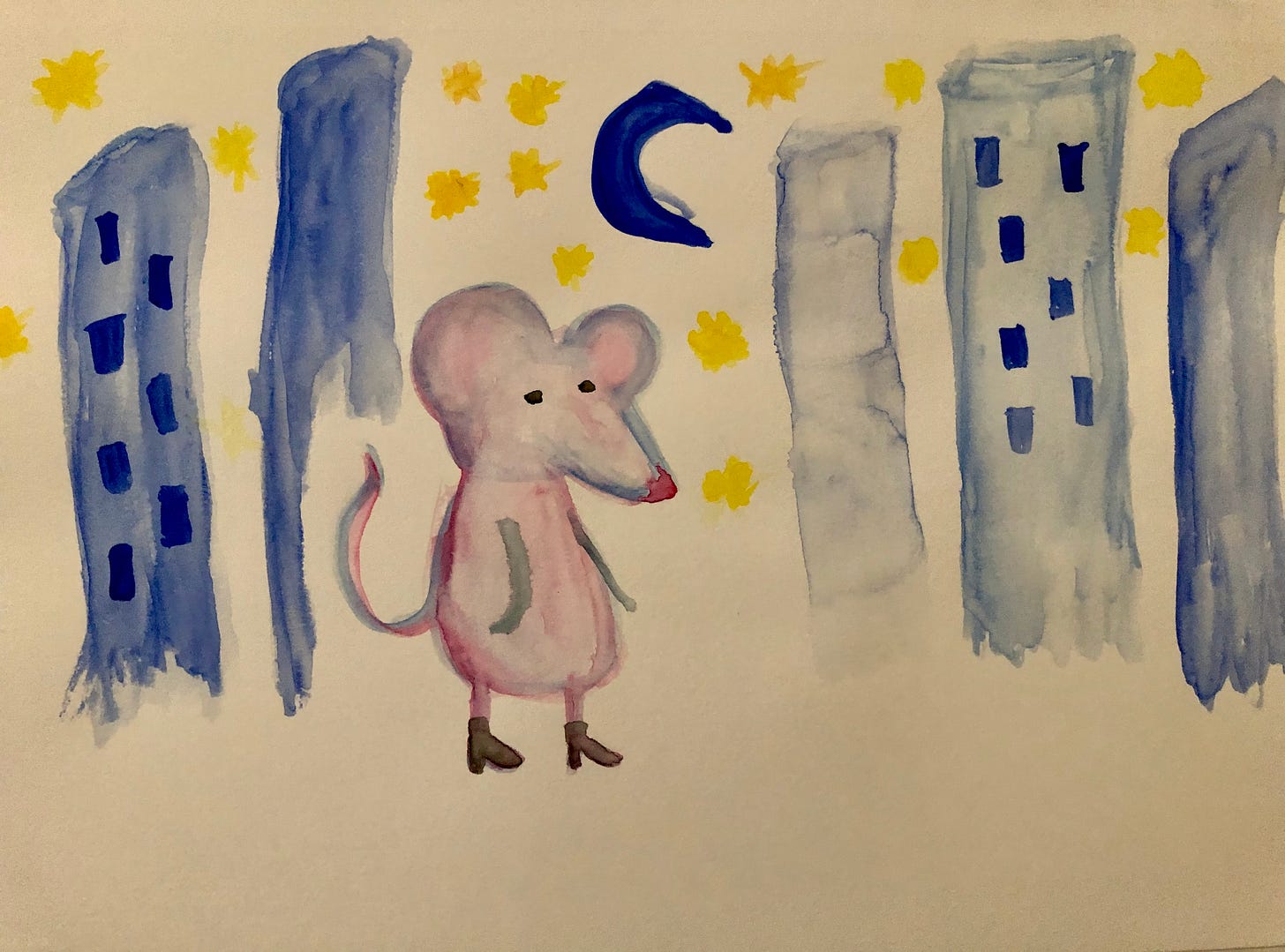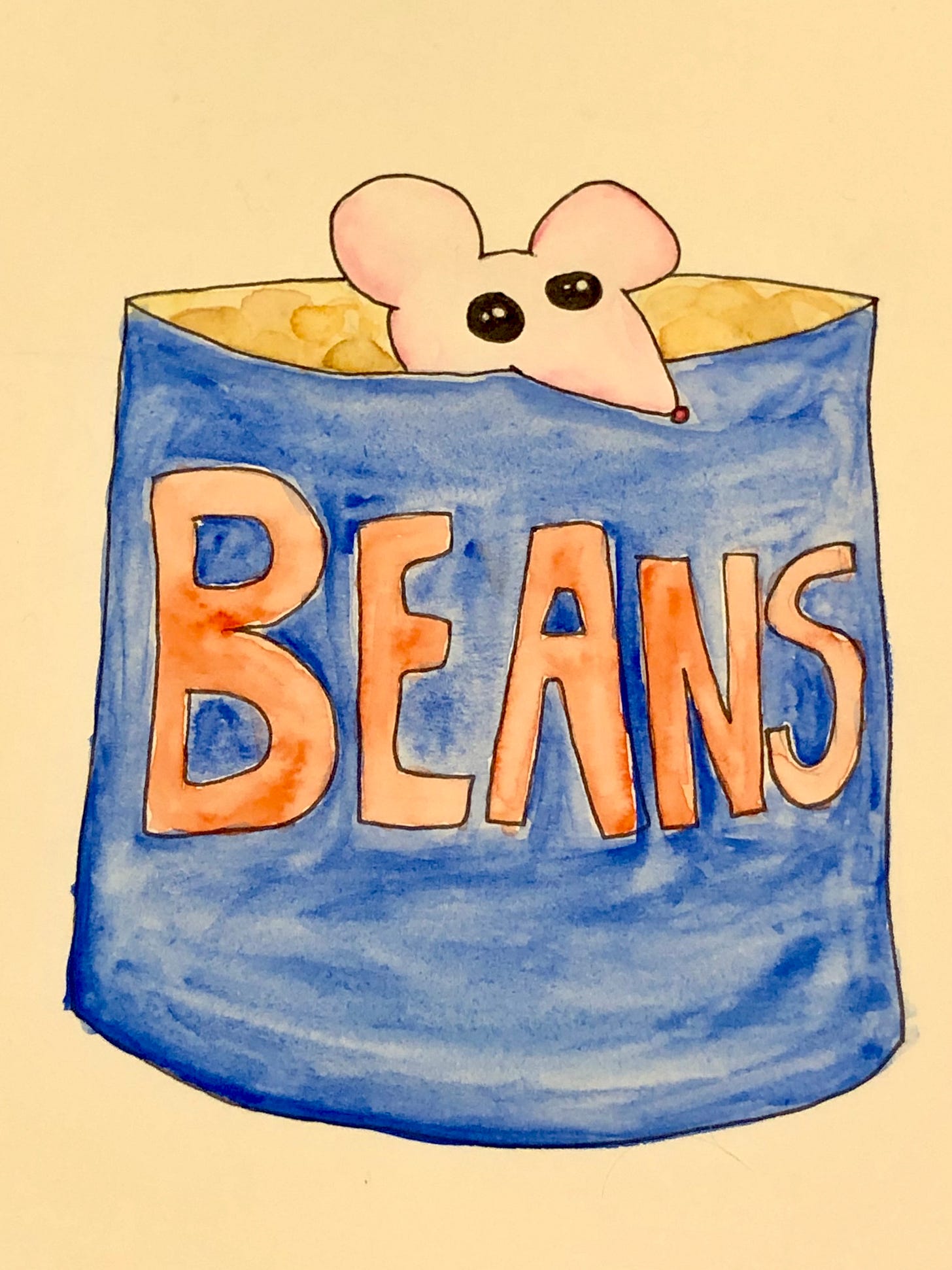 Love,
Julia